Social Media
C r e d i t s
Theme made by Dakilanggerlpren
Back to top button by Dakilanggerlpren
Codes & Tutorials from Google
Powered by Tumblr

Posted 12 hours ago
reblog
4470 notes

I forgot what its like to stay up until 3 in the morning talking to someone about nonsense things in this world. But now, I stay up late distracting myself from thinking how heartless I am.

Posted 13 hours ago
reblog
1278 notes
"If you stay, I'll do whatever you want. I'll quit the band, go with you to New York. But if you need me to go away, I'll do that, too. I was talking to Liz and she said maybe coming back to your old life would be too painful, that maybe it'd be easier for you to erase us. And that would suck, but I'd do it. I can lose you like that if I don't lose you today. I'll let you go. If you stay." 

- Gayle Forman, If I Stay
Posted 22 hours ago
reblog
21048 notes
Posted 23 hours ago
reblog
1969 notes

You pushed me away for several times. But because I love you so much, I never did.

Posted 23 hours ago
reblog
2070 notes
Quotation
Not everyone gets a happily every after. Life is real and sometimes it's ugly and you just have to learn how to cope. - Hopeless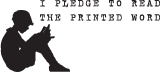 Disclaimer


All images and notes found in my blog are all mine except for those I reblog. If you will use any of the content in my blog, you must give me some credits or use my blog as the source. Thankyou. :)