Social Media
C r e d i t s
Theme made by Dakilanggerlpren
Back to top button by Dakilanggerlpren
Codes & Tutorials from Google
Powered by Tumblr

Posted 2 days ago
reblog
152409 notes
I'm so tired having someone who just stays in my life in a short period of time. I want someone who truly loves, cares and most of all, stays.
After hurting you over and over again, you'll still take him back in a heartbeat. If that's not love, then I don't know what it is.
I'm not giving up on love. So I'm not giving up on you.
I want to know you, I want to ask everything about you but something's holding me back. 
I told you I wanted you to leave. Guess what? I lied. And that was the worst lie I've ever told in my entire life. Cause the truth is I wanted you to stay.

Out of all the people you've loved, I'm the only one who stayed by your side but still you've decided to break my heart.
Posted 2 days ago
reblog
1529 notes
Every fucking time. 
Posted 2 days ago
reblog
35193 notes
Quotation
Not everyone gets a happily every after. Life is real and sometimes it's ugly and you just have to learn how to cope. - Hopeless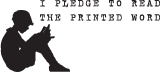 Disclaimer


All images and notes found in my blog are all mine except for those I reblog. If you will use any of the content in my blog, you must give me some credits or use my blog as the source. Thankyou. :)